For more than 20 years, IPMS has been a leading provider in revenue cycle management services to medical practices. Our success is built on fostering solid relationships with our clients and delivering superior business support that drives revenue growth and creates real, tangible outcomes.
Our rigorous approach to revenue cycle management, strict adherence to deadlines, frequent communication and timely follow-ups deliver results well-above MGMA benchmarks. We leverage our team of industry veterans to ensure every aspect of the revenue cycle is processed in the most efficient and effective manner possible.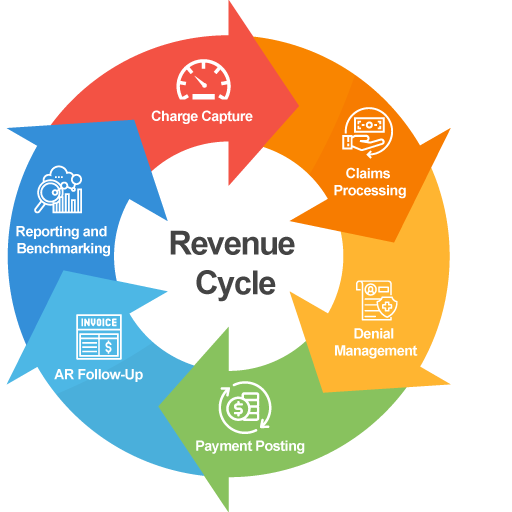 We start by pairing you with a dedicated Account Manager, an experienced industry veteran and your point of contact. Our Account Managers will assure that every service rendered is accounted for and fully paid. They work to incorporate your practice's unique processes and regularly evaluate performance for continued success.
Maximize reimbursements through a combination of strategic processes and services
Reduce operational costs and enhance efficiencies
Ensure the rapid processing of claims submissions, payments, denials, and correspondence
Deliver the support of industry veterans who carry out what we promise and stay ahead of an ever-changing industry
Provide frequent communication and outstanding customer service
Provide comprehensive reporting with the option of customized reports
Maintain secure electronic storage of patient data
Payer credentialing is a critical process to ensure payments are received in full for the medical services you provide. However, it is often a complex, resource-intense, and time-consuming task to accomplish. Our expert staff can complete all the necessary paperwork so your practice can focus on providing care for your patients.
Prevent lost income incurred from late or missed renewals
Improve your credentialing process in meaningful ways
Build vital connections with insurance companies and serve more patients
Become credentialed faster and safer
Obtain, track, and submit all applications on your behalf
Update CAQH periodically
Monitor for Medicare revalidations and update applications as necessary
Keep health provider qualifications file accurately compiled and frequently updated
IPMS provides payer contracting services to help practices find the revenue opportunities they've been missing. We have cultivated strong payer relationships for more than 20 years–and we leverage that insight alongside our expertise with every new client engagement. Our Account Managers work collaboratively with your practice to effectively alleviate the burden from your staff and maximize payer reimbursements.
Identify areas of opportunity for increased rates and avoid leaving money on the table
Bring consistency and organization to your payer contracts
Save time and reduce operational costs and staff burden
Reduce risk to your practice's bottom line
Assure that rate increases are applied timely and accurately
Manage all aspects of payer contracts and negotiate on new relationships on your behalf
Provide comprehensive reimbursement analysis
Contact Us Today!
Find out how Integrated Physicians Management Services can provide superior business solutions that address your practice's unique needs and boost revenue by at least 5%.
"IPMS has given us excellent service since we switched over from our previous billing company several years ago. The attention to detail is amazing, and the level of communication is wonderful. Our Account Manager is the best Account Manager this company has ever had!"
Connecticut Pathology Group